Our Services
Verbatek is cloud-based court-reporting software which enables court reporters and scopists to format and produce transcripts, condensed copies, and word indexes at the touch of a button.
Verbatek is highly flexible software; you can input your saved ASCII text, copy text from word processing software, or type in your transcripts directly. Condensed copies and word indexes are created automatically.
Variable formatting, including lines per page and characters per inch.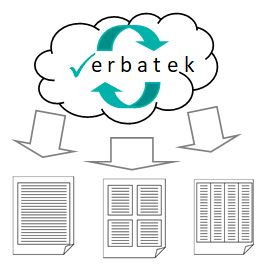 Want more? We can also produce your transcripts for you. Just send us your transcript text and we can produce a formatted transcript.